DIMAKOPOULOU CHRISTINA
PROFILE
Dentist
Dental Surgeon
Implantologist
Cosmetic Dentistry
PRESENTATION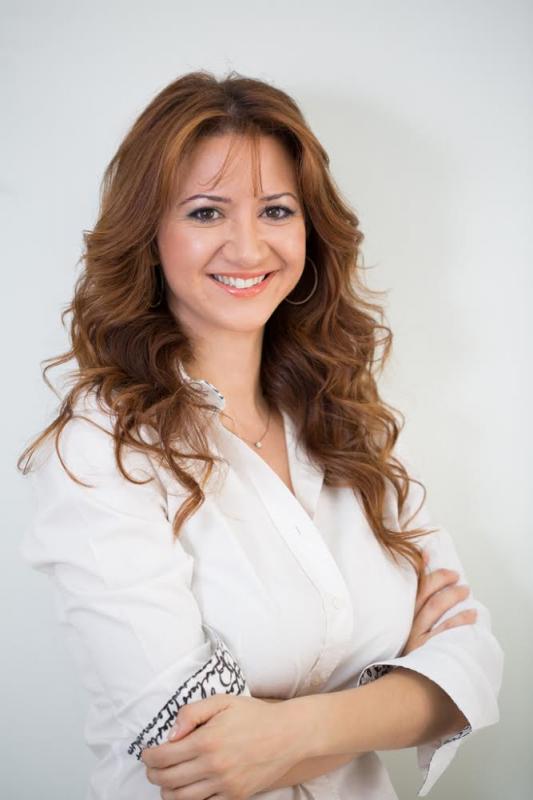 The dental surgeon Christina Dimakopoulou graduated with honors from the school of Dentistry of the University of Thessaloniki where she entered 7th in success order winning a scholarship offered by the State Scholarship Foundation.

She has participated in numerous conferences and seminars on implants and cosmetic dentistry.

She is a member of the Greek Society of Periodontology and graduate of the German Society of Implantology. Completing her research on implants she has attended a number of conferences and operations by distinguished Implantologists - Oral surgeons with professors Neukamm, Khoury, Bergmann and Watzek being few of them.

In recent years she has turned her interest in cosmetic dentistry also aiming to the elimination of facial wrinkles by means of Hyaluronic Acid.

She is also a fellow candidate and professor of the School of Doctorate "Enzo Ferrari" in Modena University and Reggio Emilia.
Also she has translated and edited the Greek version of the book: "OT Equator Biologic Abutment. A new concept in removable and fixed prosthodontics", written by S.Bortolini, A.Natali, M.Franchi University of Modena and Reggio Emilia Italy.
Our goal is to offer a high quality of life and confidence with beatiful, happy and smiling faces.

Ζografou 35, Zografou, Athens Τ: 210 7771148

M: 6972 729623

Fax: 210 7771148